You Really DO Need to Dress to Impress
A job interview is one of those occasions when you will want to put a lot of effort into how you present yourself.  Dress appropriately for the position you are going for and this will give you a head start to create that all important first impression.
Here are a few tips to ensure you are going to look good and feel good for your interview.  Use this as a guideline to ensure you have thought of everything when it comes to presentation.  
Dress conservatively.  You can still show your personality by wearing colours that suit you
Concentrate mainly on neutrals with splashes of your good colours  in ties, shirts, shoes, belts, jewellery
Wearing a suit to an interview is a safe option.  A dark coloured suit with a light coloured shirt is a good combination
You are  always best, especially at a first interview,  to dress up (in a professional sense) rather than dress down.  
Classic suit styles are best with co-ordinating socks and dress shoes for men  
Your suit or outfit should be comfortable and fit you well – See The Perfect Fit for Garments
Avoid loud colours and super bright ties
Clothing should be neat, clean and pressed.
Avoid anything that is  bright, sheer or showing too much flesh/cleavage
 Skirts shouldn't be too short – knee length is best

Another good rule of thumb is to dress as though you

are

your boss

 
Be careful with perfumes, colognes/aftershave as you don't want it to be overpowering or cause an allergic reaction.
Be particular with hygiene –  showering, shaving, teeth brushed and don't smoke or eat just before an interview
Hair clean and tidy
Men with moustaches or beards ensure they are neatly trimmed
Keep jewellery simple
Shoes polished, medium heels and ensure they aren't scuffed or in need of repair
Court shoes or pumps for women are the best option 
Hosiery without any snags or ladders and in neutral colours.  Have a spare pair just in case
Nails clean and tidy – avoid artistic manicures if you are going for a professional job.  These can look great and as with all expressions of personal style are fun and a great way to show your personality.  For a job interview neutral nails will always going to be the most suitable look.
Makeup understated and suited to your colouring.  If you are not sure of what sort of makeup to wear for an interview book a consultation with your makeup artist or stylist who can show you the best foundation colours to suit your skintone.  Makeup for the professional workplace should be minimal and flattering.
If you take the time to attend to these details and check everything off you will feel well put together and more confident about the interview .. There is just one last thing to remember before you walk out that door …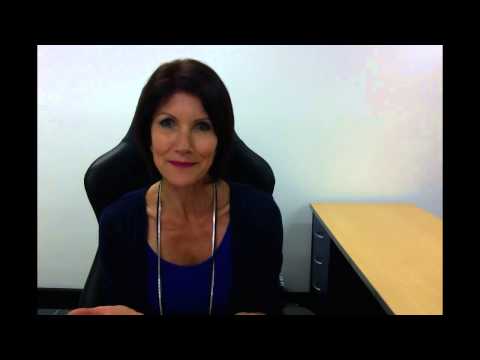 Contact Moana Robinson from Beauty Glow to enquire about colour, style and/or makeup consultations